March 14, 2023



[Written by Stephen Wright]
When Bermuda footballer Liam Evans returned home after graduating from university, it soon became apparent his dream job as a strength and conditioning coach did not exist on the island.
His solution to the dilemma was simple: create the position yourself.
Evans had developed a passion for the physical side of training after being offered a soccer scholarship by Northern Kentucky University, where he studied for a degree in exercise science and kinesiology.
Initially, it seemed his teammates were on a superior level physically; however, Evans, whose knowledge of strength training was limited to a few lifting sessions at Saltus Grammar School, quickly learned that doing 'extras' in the gym could mean the difference between success and failure on the pitch.
"It was my first taste of being in a weights room and doing any strength and conditioning work," Evans told Bernews. "I was probably a bit behind some of my teammates in that regard!"
During his internship at the strength and conditioning facility at NKU in his senior year, Evans first contemplated pursuing a career in strength training. He duly became a Certified Strength and Conditioning Specialist, a qualification considered the gold standard of certification in the field.
But back in Bermuda in 2019, Evans was faced with the reality that, while there was an abundance of personal trainers on the island, he was on his own when it came to strength and conditioning coaches.
"If [strength and conditioning coaching] did exist, it was done by a personal trainer, obviously with good intentions but without the necessary experience and qualifications," Evans said.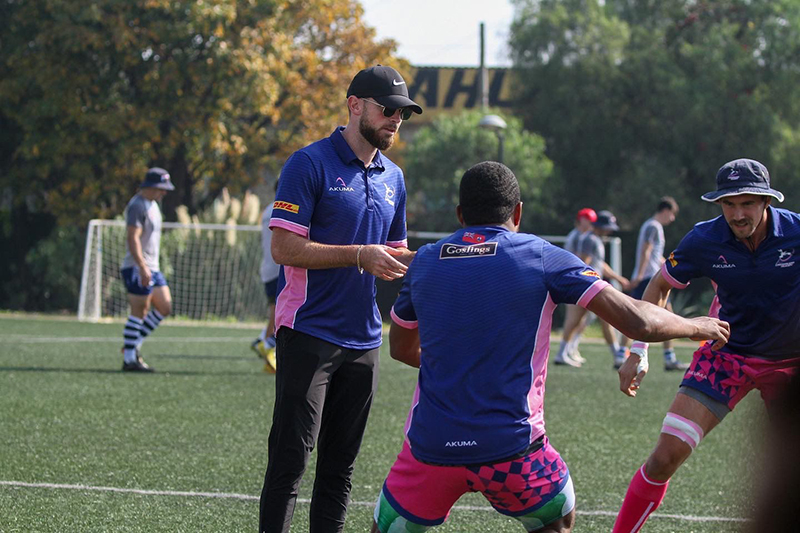 "I wanted to build that industry in Bermuda and share my knowledge. There's a big difference between training elite athletes or student-athletes and your everyday person.
"Every athlete needs analysis. You need to look at their sport, its demands and the causes of most injuries. You work backwards and develop a programme for what the athlete needs."
The Robin Hood player was working with FC Bascome's under-13 and under-15 players and swimmers from Warwick Academy before business ground to a halt because of the Covid-19 pandemic.
He used lockdown wisely, studying online for his master's degree before doing an internship with top strength training coaches Matt DeLancey and Tracy Zimmer at the University of Florida, helping athletes prepare for the postponed Olympic Games in Tokyo in 2021.
"It was a pretty cool experience," Evans said. "I got to work with some great coaches; it broadened my horizons quite a bit."
When the island began to reopen after the pandemic, Evans picked up where he left off, adding the Bermuda rugby sevens teams to a growing list of clients, including more than 25 junior athletes from different sports.
"I've focused on youth athletes and long-term development as opposed to elite-level athletes already training overseas," said Evans, who cites Craig Brown from Apex Physio Orthopaedic and Sports Injury Clinic as a significant influence on his career.
"If a junior athlete has never touched a weight, you must set some foundations to increase their general strength. You can then narrow things down as they age and become more specialised.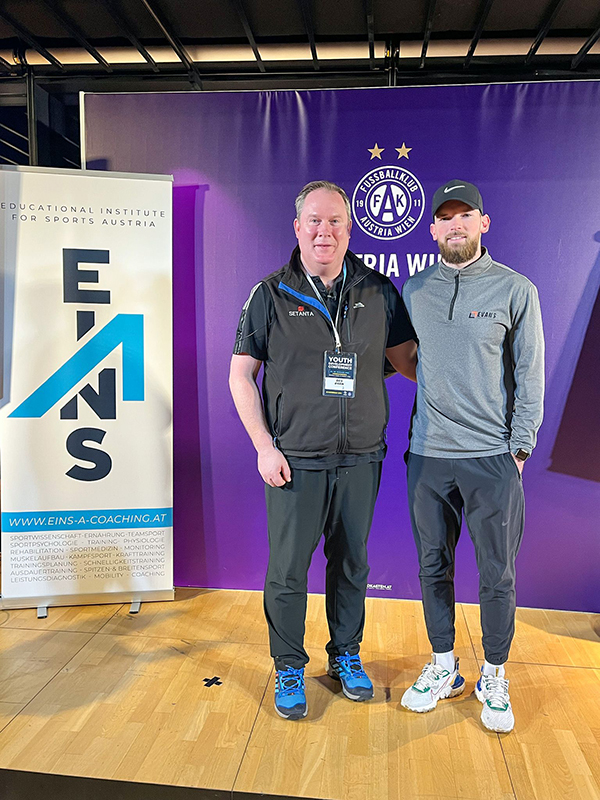 "Bermuda's a bit behind the rest of the world in strength and conditioning training. Things have moved on from the old-school approach of running a few laps around the field. Most coaches have been receptive to new ideas."
Evans has a hectic schedule on the horizon, travelling with FC Bascome to Tampa, Florida, for the USL Academy Cup later this month and the Central American and Caribbean Games in San Salvador, El Salvador, this summer with the national rugby sevens team.
He also has the small matter of forcing his way into Bermuda's squad for the upcoming Concacaf Nations League matches, having not played for the island since the Concacaf Gold Cup in 2019 because of school commitments and injury.
"I have no plans to stop playing football," said Evans, who also works with Bermuda triple jumper Jah-Nhai Perinchief when he returns home. "It can be a juggling act. I'm grateful to be busy with work, but it does mean some long days – I do around 45 to 50 on-field or gym sessions a week!"
The 25-year-old admits his footballing status has helped him gain instant respect from the junior athletes and their parents, whose trust is equally important given the misconceptions surrounding strength training for youth development.
"My background has helped me connect with the athletes from the jump, especially the footballers," he said.
"I've really tried to connect with the swimmers despite never being a swimmer. I've had to learn about the sport, its demands and training techniques. I go to all of the meets."
For more details, follow @Evans.performance on Instagram or email Liam@evansperformance.com.

Read More About