Jillian Michaels weight loss journey began when she was a teenager and her recent body transformation has stunned millions of her fans across the globe. She grew up as a chubby kid and weighed 170 pounds at the age of 13. In the early years of her life, she would gorge on unhealthy yet comfort foods such as pizza, burgers, french fries, and tacos without worrying about their ill effects on her health. 
The turning point was when her mother enrolled her in martial arts class when she learned to use fitness to empower and build self-confidence. If you are looking for ways to chisel down, Jillian's fat loss story and tips are here to inspire you. Scroll down!
Who Is Jillian Michael?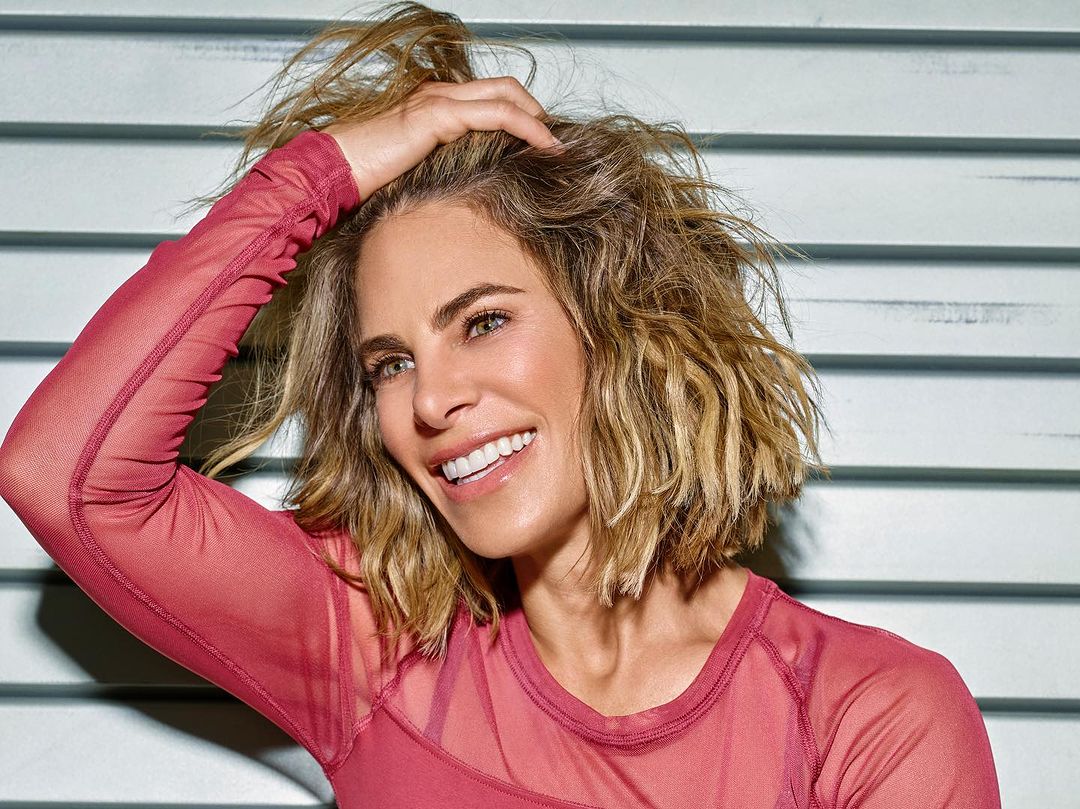 Jillian Michael is an American fitness coach, certified nutritionist, media personality, and author. The well-known appearances that brought her to fame include the NBC series The Biggest Loser, talk shows such as The Doctors, and the reality television series Just Jillian. 
Jillian has earned several certificates from fitness and sports associations in America such as the National Exercise & Sports Trainer Association (NESTA), and The Aerobics and Fitness Association of America (AFAA). 
Jillian Michaels's Weight Loss Journey
In the early teen years, Jillian was an obese kid and would often gorge on high-fat and high-carb foods. But now, Jillian is determined and disciplined about making healthy food choices and working out regularly to stay in the best of her physical and mental well-being. Apart from that, she has authored 6 fitness books and nine video editions of health and fitness lessons. Also, she owns a health website with over 1.6 million visitors every month. If you too are looking to shed a few extra pounds, Jillian's diet and workout regimes may help you bounce back into shape. Let's take a sneak peek into the star's weight loss regimen. 
Jillian Michaels's Weight Loss Diet Routine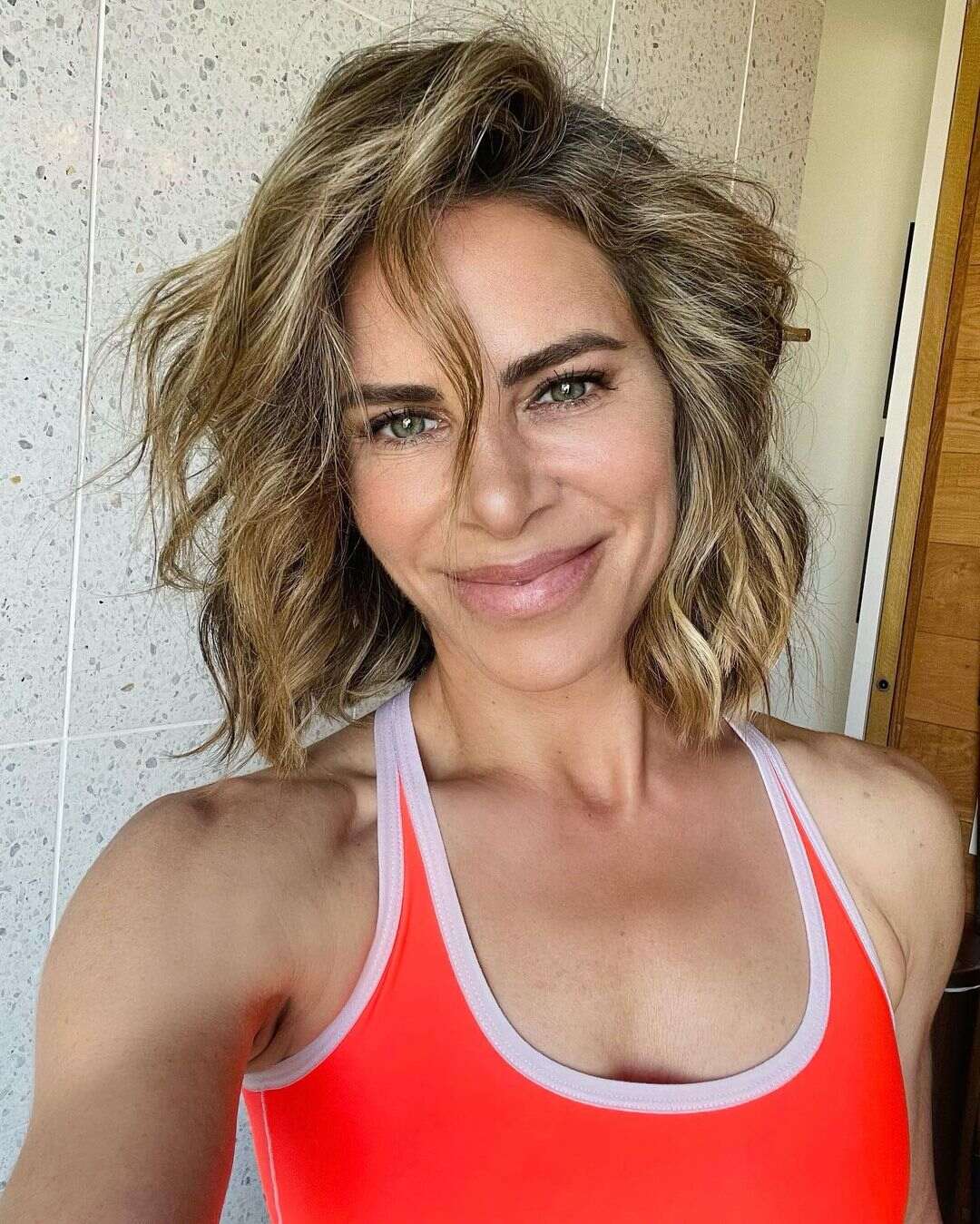 To achieve a perfectly toned body and a flat belly, Jillian follows a 30-day shred diet. The special diet may help you lose around 20 pounds in a month's time. A typical shred diet incorporates three levels and each proceeding level is harder than the previous one. While following the specialized shred diet plan, you must pass each level in 10 days and move on to the next level. A typical shred diet is a food plan that targets making a person lose extra body fat while maintaining muscle mass. Some common foods to include in a shred diet include lean meats, dairy products, eggs, leafy green vegetables, low-calorie fruits, and whole grains such as brown rice, nuts, and seeds.
A Quick Look at Jillian's Meal Plan Secrets
The fitness coach believes in loading up her body with healthy carbs through breakfast to stay active and energized throughout the day. Here is all that she eats for breakfast. 
Jillian Michaels Breakfast: She loves to include the Ezekiel English Muffins in breakfast. These sweet treats come loaded with plenty of healthy carbohydrates. She consumes two of these high-grain muffins with almond butter to get 500 kcal. 
Also, fresh fruits make an inevitable part of Michaels breakfast. These tender and sweet fruits are packed with essential vitamins, minerals, and antioxidants which play an important role in carrying out different metabolic activities in the body and lower the chances of several diseases and infections (1). Besides, these sweet treats help satiate her sweet tooth. 
Organic yogurt is another star addition to her breakfast regime. It comes enriched with the goodness of calcium and vitamin D that keeps her bones and muscles strong. Besides, the probiotics in yogurt help improve gut microbiota and aid in easy digestion and absorption of nutrients in the body (2).
The fitness trainer prefers to keep her breakfast free from foods that contain high amounts of sodium and unhealthy fats. 
Jillian's Lunch Meal Plan
When it comes to lunch, fish is the personal favorite of the health coach. Fish makes a rich source of protein and may help gain lean muscle mass (3). Jillian often eats salmon carpaccio for lunch as she personally likes eating fatty fish, but there can be other types of fish too in her lunch platter.
Also, the fitness trainer ensures to include fresh veggies and fruits along with fish recipes to ensure that she gets generous amounts of dietary fibers, vitamins, minerals, and oxidants to provide optimal nutrition to cells and save herself from unwanted weight gain (4). 
Salad is an indispensable part of Jillian's lunch. She eats a bowl of salad which includes cucumbers, bell peppers, lettuce, and green leafy vegetables to induce weight loss. Also, Jillian completely avoids french fries as they are high in sodium and trans fat. 
Jillian's Dinner for Weight Loss
Since Michael loves to eat fish a lot, her dinner menu often includes fish recipes. Sometimes, she also eats chicken for a change and to replenish her body with different nutrients. 
Vegetables like asparagus and spinach hold a special place in the nutritionist's dinner menu for weight loss. She likes to cook these vegetables in garlic and lemon to make these veggies much more flavorful and pleasing for her taste buds. 
Jillian prefers to keep her dinner low-carb and includes organic food ingredients more often.  
Jillian's Snacking Regime
While the three main course meals are packed with fiber and nutrients, the fitness trainer puts special attention to her snacking routine as well. To calm down her midday hunger cravings, Jillian often opts to eat carrot sticks with hummus or baked corn chips with salsa sauce. 
When her tastebuds demand more flavourful and different snacks, juicy fruits and nuts top the list. Munching on a handful of Brazilian nuts, almonds, and fresh oranges makes the perfect snacking option for Jillian. 
Dessert
Though Jillian is highly committed to eating mindfully, she surely has a sweet tooth and her diet menu is incomplete without including healthy desserts. The celebrity munch on dark chocolate after a few hours of eating her meals to satiate her sweet tooth and keep unwanted hunger pangs at bay. 
Jillian Michaels's Weight Loss Workout Routine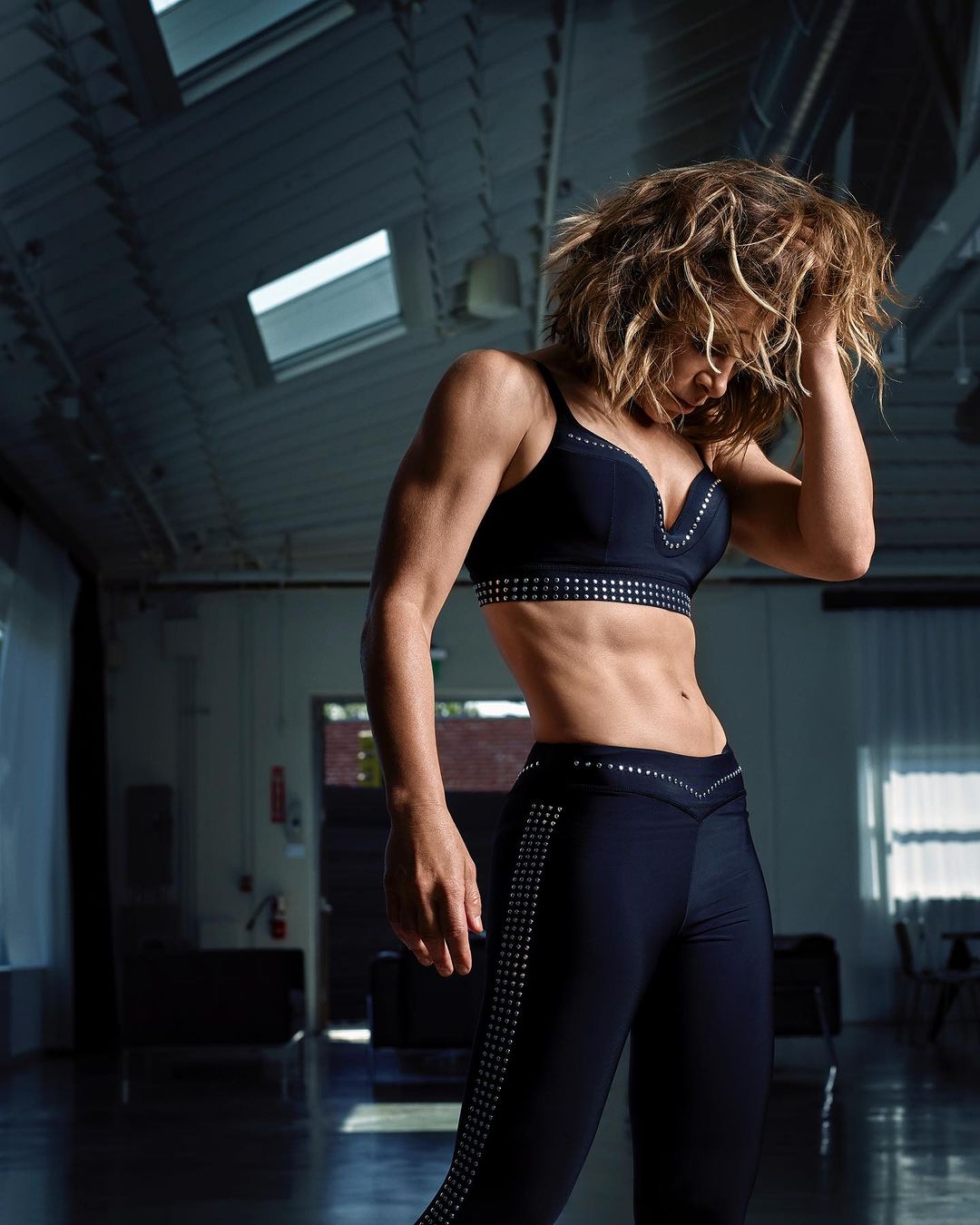 It is obvious that while trying to lose weight, the two components — eating mindfully and working out regularly share a deep connection. Thus, Jillian emphasizes working out regularly along with following special weight loss diets like the 30-day shred diet. Here is a brief overview of all that Jillian's workout routine for weight loss involves. 
Cardio Workouts
Jillian involves herself in regular workouts of low to high intensity. She often performs cardio workouts both at home and at the gym. Cardio or aerobic workouts offer several health benefits including weight loss, management of diabetes, and stress management (5). People looking to lose a few extra pounds may start by incorporating light cardio exercises such as jogging, stair climbing, or rope skipping and then switch to advanced cardio workouts gradually. 
Strength Training
After cardio workouts, Jillian loves to perform strength training exercises such as squats, mountain climbers, weight lifting, and working with resistance bands regularly. Performing strength training exercises regularly may help improve your body posture, tone muscles and lower your risk of suffering certain ailments such as low back pain, insulin resistance, and cardiac health issues (6). 
Abs Circuit Training
The next favorite workout of Michales for weight loss is abs circuit training which comprises certain exercises that focuses on toning the abdominal muscles in the body. Some common exercises to include in abs circuit training include variations of planks, leg lifts, and V-ups. These abdominal exercises may help improve muscular endurance (7).
Tips to Follow While Following a Shred Diet for Weight Loss
Though the shred diet helps you to cut down on excess carb intake for quick weight loss, following certain tips can make your diet more effective and fruitful. Here are a few of them.
1. Track the Progress
Before you start following the shred diet, you must measure your body weight, waist circumference, and other body parts such as thighs, hips, and chest. Doing so will help you to track the progress of your weight loss efforts. Besides, it can help you to analyze the areas of improvement. You can compare the changes in the body after one month of following the shred diet. 
2. Be Consistent
After discipline and determination, consistency makes the third key to achieving the desired weight loss results from your diet and workout routine. You must ensure to take out a few hours of your daily schedule to work out at home or the gym at your convenience. However, it is important to perform daily exercise as suggested by your personal trainer. It can be done at any time, either during the morning hours or in the evening. It's often best to decide on a particular time for a workout and stick to it at least for a month to reap desired results. 
3. Eat a Healthy And Balanced Diet
Whether you are on a strict shred diet or on a light food plan, make sure that you are getting enough nutrients required by your body to function well. Jillian Michael is not very particular about what you are eating and what not, she only asks her clients to eliminate unhealthy foods from their diet. If you wish to achieve great weight loss results in a short span, you must remove unhealthy fats, processed food items, junk, and sugary treats from your plate.
4. Stay Hydrated 
Staying hydrated throughout the day is crucial not only for weight loss but to keep in the best of your physical and mental well-being. Jillian suggests her clients drink plenty of water before workouts. You are likely to lose water and certain electrolytes through sweating during workouts. You can also drink fresh fruit juices for a change and added health benefits. Also, drinking plenty of water and fluids help remove toxins from the body and reduces your risk of several health problems (8).
5. Do Not Starve Yourself
Many people often end up skipping meals in a stint to eat less for weight loss. However, it may put you at a greater risk of suffering nutritional deficiencies. Michael does not suggest her clients starve and lose weight. Eating less than your daily requirement may result in muscle wastage and fat retention. On the other hand, making healthy food choices may replenish your body with essential nutrients without putting you at risk of unwanted weight gain. 
Conclusion 
Jillian Michaels weight loss journey comprises the 30-day shred diet and regular exercise regime. Shred diet is a food plan that aims at including healthy foods that are known to help reduce fat and improve muscle mass. Jillian often includes fatty fish, leafy green vegetables, fruits, and nuts in her diet regimes. Besides, she consistently indulges in abs circuit training, cardio, and resistance training workouts. Jillian's weight loss program also focuses on being consistent, tracking the workout progress, and practicing portion control. Now that you know Jillian's weight loss secrets, incorporate a few of them into your fitness regimes and get ready to cherish the joys of having a fit body.