December 25th. 2022
Unquestionably, Virat Kohli is one of the most wholesome batsmen in the world because of his ability to score runs reliably in all forms of the game. For nearly three years, Kohli received criticism for his inability to record a century in international cricket. However, he finally put the naysayers to rest by hammering an outstanding century against Afghanistan in the Asia Cup 2022 competition. By scoring his first T20I century, he also put an end to the century drought that had lasted 1013 days. It is definitely excellent news for Team India that Kohli is returning to form.
During the Australia-hosted ICC Men's T20 World Cup in 2022, the right-handed batsman amassed 296 runs. He has loved batting in Australian conditions and has scored up to four half-centuries in the championship match.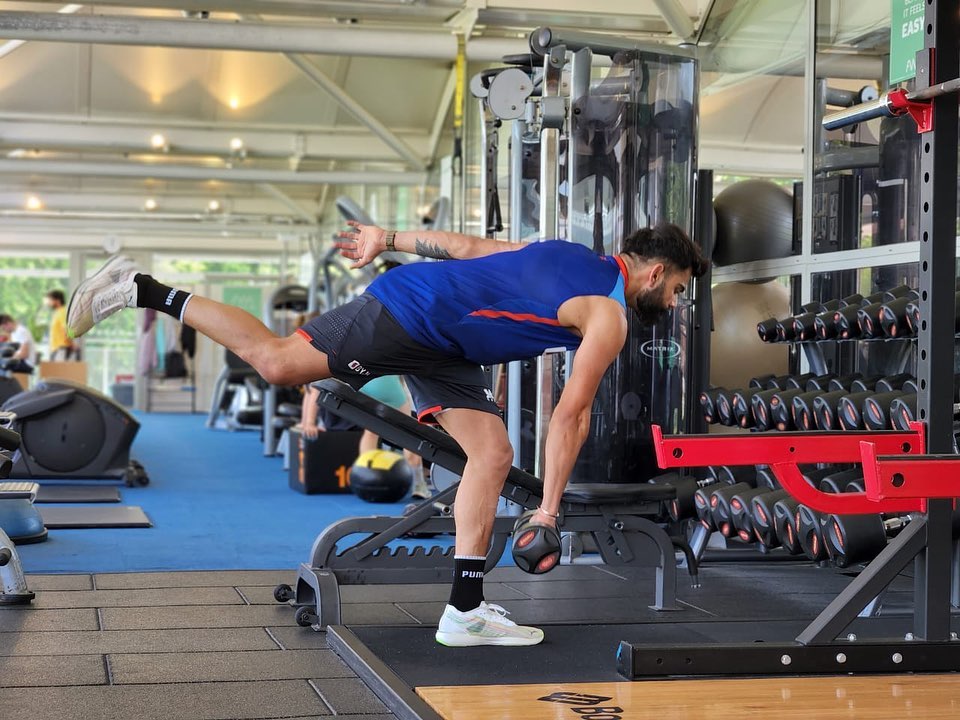 Image Source: Virat Kohli's Instagram
Virat aces his fitness game
It goes without saying that Virat Kohli is without a doubt the most physically fit player in the world. Many young athletes are inspired by the fitness icon. The batsman takes special care to workout and ensure he is in top form for matches. In fact, people close to Virat Kohli claim that improved digestion is one of the key advantages he has noticed since giving up animal products. We are confident that it will function just as effectively for you if it was effective enough to keep him moving quickly between the wickets. But it appears not everyone is convinced.
A fan recently challenged his muscle gain on social media by commenting on his workout video. And he in response to a fan's snide comment on his exercise video, Virat Kohli reverted classily.
Kohli's take on a vegan lifestyle
To maintain his body in shape, Kohli frequently visits the gym, and various videos of his workouts have gone viral on social media. Furthermore, it is widely believed that those who consume non-vegetarian cuisine are the healthiest. However, because Virat Kohli is a vegan, he disproved the notion. It all started when one of the users wrote, "And then they say you can't be muscular if you don't eat meat."
To which, Virat Kohli responded to the matter and called the belief the "biggest myth in the world". He wrote, "hahaha the biggest myth in the world".
A plant-based lifestyle
Contrary to popular belief, a vegan diet will make you feel more energised! Compared to meat, eggs, and dairy, plants and plant products are easier to digest. So, you won't experience the protein lump waiting to digest in your stomach. The food we eat can stay in our digestive system for 36 to 72 hours. Because they include more complex saturated fats than plant-based calories, animal calories take longer to digest. With a transfer time of 25 to 54 hours, fruits and vegetables, which are high in fibre, are significantly easier to digest than animal calories. After all, more fibre leads to improved digestion. So, when it comes down to it, eating a vegan diet isn't as difficult as it might appear, is it? Real winners consume plants.
Indeed, the meal ingredients on the dinner plates of players like Kohli are fruits, vegetables, grains, nuts, and seeds, despite the fact that they may be taking quite specialized supplements for their games. Roti, sabzi, dal, Salad, hummus, and muesli is standard fare that's inexpensive and wholesome!