In a novel and progressive health initiative, the Danish government has recently set forth recommendations emphasizing the importance of strength training for all its citizens, regardless of age or fitness level. The Copenhagen Post, a renowned Danish news outlet, published this news recently. This health policy proposition can be seen as a radical transformation in public health, offering a proactive approach to a healthier, more resilient population.
This unprecedented nationwide programme's primary objective is to enhance citizens' general health status, reduce the risk of chronic diseases and improve their citizen's life quality, prompting a wave of international attention. This holistic approach underscores a growing global understanding of the role of physical fitness in promoting well-being, disease prevention, and longevity. With this development, Denmark leaps to the forefront of national fitness advocacy, providing a fascinating case study for other nations contemplating similar initiatives.
Strength training has long been held as the domain of strength athletes and the college-going population, but now it is gaining recognition as a fundamental component of a well-rounded fitness routine. Let's explore this intriguing paradigm shift and how it contrasts with physical activity policies in India.
WHAT IS STRENGTH TRAINING?
Strength training, also known as weightlifting or resistance training, involves exercises that work the muscles in the body against an external resistance to improve the physical strength, size of muscles and density of the bones. During strength training, the resistance provided to the muscles could be through selectorized strength machines, free weights, body weight and resistance bands. As a result of resistance stress on the muscles, the body adapts and super compensates to overcome the stress by increasing the size of the muscle through a process known as 'muscular hypertrophy' so that the same amount of stress does not cause damage again. Moreover, adding strength training to your lifestyle will boost your metabolism and overall health.
BENEFITS OF STRENGTH TRAINING
The scientific community has for years understood the benefits of regular strength training. A research review published in the Scandinavian Journal of Medicine and Science in Sports suggests that strength training, especially resistance training, not only builds muscle and bone mass but also improves metabolic health, aids cognitive function, and can help prevent chronic diseases like diabetes, cancer, heart diseases and osteoporosis.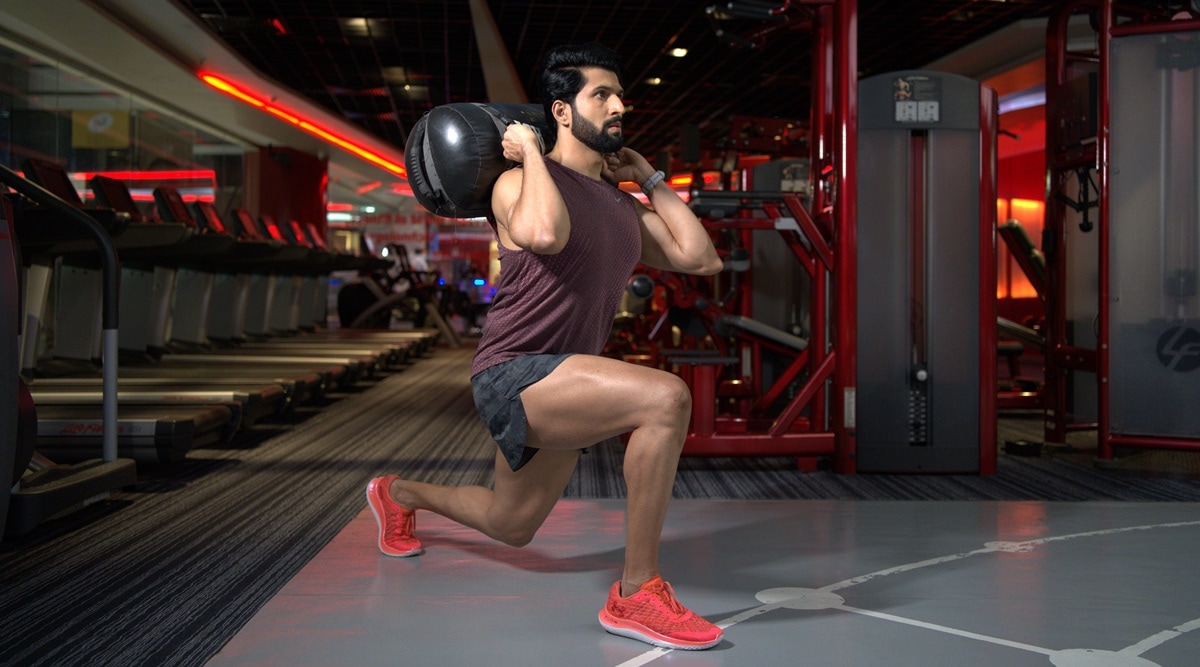 Strength training is a must (Source: Vijay Thakkar)
WORKS WELL FOR OLDER ADULTS
It's an excellent prescription for older adults, who often suffer from age-related muscle loss (sarcopenia), and for children, promoting healthy growth and development. A meta-analysis published in the Cochrane Database of Systematic Reviews highlights that strength training can improve seniors' balance, coordination, and mobility, thereby reducing the risk of falls and associated injuries. If the risk of falls and related injuries are not mitigated with strength training that helps keep the hip and knee joints strong, then more often than not it culminates in rapid health decline and physical strength deterioration.
This step may also contribute to mitigating healthcare expenses related to treating and managing lifestyle-related chronic diseases. According to a report published by the Center for Disease Control and Prevention (CDC) in the US, regular physical activity can substantially reduce healthcare costs among a population, which currently stands at $117 billion.
STRENGTH TRAINING VS MODERATELY INTENSE ACTIVITY
However, the revolutionary outlook of the Danes differs significantly from the WHO's global guidelines, which heavily emphasize moderate-intensity aerobic physical activities. There's a paradigm shift in understanding holistic fitness in Denmark, making resistance training not an 'add-on' but a core recommendation.
Contrast this with India, home to a diverse populace and a broad spectrum of physical activity habits. The Ministry of Health and Family Welfare's National Fit India Movement Health Policy (2019) does not explicitly mention strength training. Instead, the focus is on promoting general physical activity, like walking, cycling, yoga, and sports. India's public health approach differs significantly due to unique socio-cultural factors. For instance, physical activities are often integrated into daily routines, like household chores or active commuting, rather than structured exercise regimens. Additionally, in India, as per a research published in the International Journal of Public Health Research, a lack of awareness, resources, or safe environment can limit access to strength training, especially for women and older adults.
However, in both countries, the challenge lies in implementing programmes that help promote the prescribed levels of physical activity. In Denmark, the goal is to educate the population about the benefits of strength training and debunk misconceptions that it's only for bodybuilders or young adults. In India, on the other hand, according to a study published in Endocrine Reviews, the priority should be improving access to safe and inclusive physical activity spaces and tailoring interventions to diverse cultural contexts. As emerging research supports the benefits of strength training, public health policies worldwide need to adapt and consider it in their fitness advisories.
Yet, it's crucial to remember that fitness is multifaceted, and cardiovascular activities should not be dismissed. Running, for example, as demonstrated in a study published in Physiology (Bethesda), improves cardiovascular health, aids weight management, and boosts mental well-being. Ideally, a well-rounded fitness routine should combine strength training with cardiovascular exercises, flexibility training and balance exercises.
(Vijay Thakkar is a functional medicine expert and celebrity fitness coach in Mumbai. He is author of the best-selling book "Eating Less is Making You Fat," aimed at dispelling misinformation about nutrition, calorie-deficit diets, metabolism and how hunger and satiety work)